Live Fae or Die Trying, the first book in The Paranormal PI Files, is finally here! An enticing fae prince, an elusive serial killer, and a secret that could get her killed. Welcome to Clark's new life in the Crimson Court.
Here's the link: http://mybook.to/livefaedietrying
This week, Live Fae or Die Trying is only 99 cents on Amazon (and free with Kindle Unlimited). Be sure to check out these other awesome urban fantasy books on sale today (February 20th). You can see the line up here: https://jennawolfhart.com/february-fantasy-sale/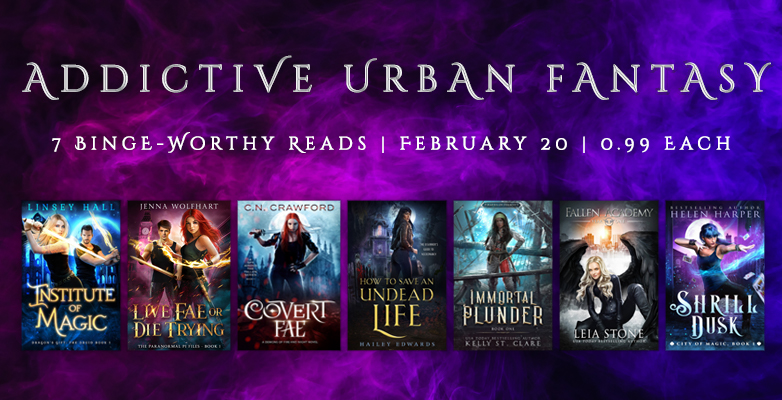 Happy reading!